images 2007 Porsche 911 Targa 4S
2007 Porsche 911 Targa 4S
You guys done a great work, Special thanks to core IV
---
wallpaper 2007 Porsche 911 Targa 4S
2007 Porsche 911 Targa 4S
You asked for a legal person to respond to your ad and you do not have resources to verify. You can say if she was legal to work and she said yes.
They can not work here on a B1 visa. You should report and give the vedio to Law-enforcement.
---
2007 Porsche 911 Targa 4S Coup
Guys, please stop pointing each other on past issues. Please work together to fix the broken system. Past is past. When you get angry, I know it jumps you to hate all negative objects. Nothing we can get out of it. Please. Lets be united to fix things. Blaming will not fix anything instead it pulls legs of each other and finally set backs.
---
2011 2007 Porsche 911 Targa 4S
2007 Porsche 911 Targa 4S
Contributed 100$ today through google checkout

Thank you!
---
more...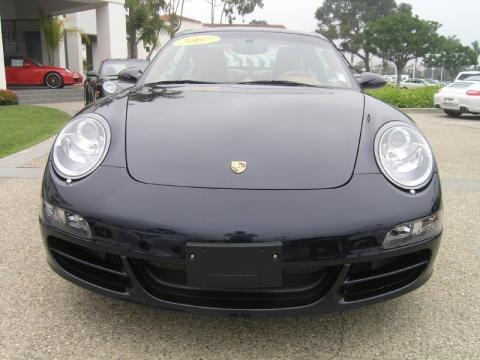 2007 Porsche 911 Targa 4S
Michael chertoff
08-11 12:28 PM
I think by this time next year..we all will have greencard... have fun.
---
2007 PORSCHE 911 TARGA 4S -
I can not believe a Brit can misuse (may I say abuse) english! :) :) :) Don't get mad!

Donate means: To present as a gift to a fund or cause;

IV members are giving to help themselves. It is not a gift to anyone!

Hello Macaca!!!! :D :D :D
---
more...
Also a Targa 4S which has a
Thanks deecha for your response.
---
2010 2007 Porsche 911 Targa 4S Coup
2007 Porsche 911 Targa 4S
dummgelauft
12-08 12:02 PM
I think it all boils down to this scenerio
you have a seriously injured uninvited person in your front lawn about to die. what are you gonna do ?
Some people would want that 'problem' to go away and some would want to help the person. Our actions make what we are ..
BTW if anyone is interested, child birth generates 9 dols (measure of pain) of pain and at 10 dols a person dies. 9 dols is maximum pain a human being can suffer.

Take your pick.

I will call the Emergency services, to take the person off of my property...that is what I will do....
And you know what..they probably gave this woman epidural too....
---
more...
2008 Porsche 911 Targa 4S
I'll do my bit to spread the word about IV.
Just sent in my first $50. :)
---
hair 2007 Porsche 911 Targa 4S
2007 Porsche 911 Picture
The contribution should be $25 more as of now. :) Best wishes for this drive.
---
more...
2007 Porsche 911 Targa 4 West
just ordered on proflowers.com. costed me 29.99. to be delivered on Delivery: Tue, 7/10/2007.


TO,
The Honorable Emilio T. Gonzalez
Director U.S. Citizenship and Immigration Service
20 Massachusetts Avenue, NW
Washington, D.C. 20529
---
hot 2007 Porsche 911 Targa 4S
2007 Porsche 911 Targa 4 Coup
LOL...I just gave u green..
see there is a mafia of psychos on this site..:D:D

some one gave me a red with the following text,

"YAWNNNNNNN".

ROFL..

would anyone care about green or red i guess its better to be all red yahoo
---
more...
house 2007 Porsche 911 Targa 4S
Porsche 911 Targa
Whatever/whoever it is, it does work in stiring people up. Has me all worked up. Going to go put up flyers. Going to join thread contributing $ to help someone else attend the rally....
---
tattoo 2007 PORSCHE 911 TARGA 4S -
2007 Porsche 911 Targa 4S
Logiclife, thank you very much for the encouraging words and your commitment to our cause.

I had the good fortune of attending the IV Advocacy days (albeit only for one day) in DC and walking side by side with great people such as logiclife, Aman etc. and experiencing the amazing feat performed by most of the members (naming a few, please feel free to add more...):


Contacting the lawmakers, confirming appointments.


Being cheerful, yet completely focussed on the task at hand.


Being mindful of what to mention to the lawmakers or their representatives.


All this was accomplished with the limited resources that IV has in terms of volunteer and monetary support. I, like many of the people here, was skeptical of how IV spends the money that is being donated by many donors we see on this forum. It was an eye opener to me when heard that we are doing the advocacy event after 3 long years because of the limited resources we have. I mean, think the 40,000+ users we have on this forum. If each one of us members donated $1, it would have pretty much covered the advocacy day costs. Instead, I read that we could collect only $20,000 for this event (even after most of people paid $50 at a minimum!).

I am not a donor on this forum yet, but I would like to be one just to support the activities of IV. I am more than convinced that the money I will spend will be put to good use for the good of this community. Mind you, many of the IV advocacy day volunteers had already received their green cards, yet they are fighting for me and you. What good would it be if we still continue to sit on the side and not support such wholesome activities made by these sincere guys? Hats off to IV (and the leaders of IV) for providing us with a great platform and opportunities to make an impact and make out issues heard by the lawmakers.

So, I request you all to take some action to help IV and help yourself, in turn. If you have any misgivings, by all means direct questions to any of the IV leaders and I am sure they can provide answers..

Lastly, I really liked the "passion" part of logiclife's message very much and would like to end with a quote about passion:

"Swami Vivekananda said, "Give me men of passion." Passion means a passionate nature, that if I do this, I must do it perfectly. I must do it as well as I can. I must do it now. And promises do not constitute work. He who wants to give must give now."

Be Unreasonable & a cause of progress, not just a beneficiary.

Hello everyone,

I will explain the title of this thread in a minute (the unreasonable part) but before that I would like to share my experience in DC last week during, before and after lobby days.

A few weeks ago, when Aman called me to join him in lobby days, just like many others, I was having a difficult time scheduling vacation days off from work. I somehow convinced my boss to let me take those days off and finish the work in the weekend prior to June.

The Airport pickup:

When I reached the Airport, Aman and Pratik were there to pick me up. And this is where it got funny and really hilarious. The car was a compact rental car and it was full of printers, laptops and folders -- all in preparation of lobby day. There was barely enough place to sit in the car. After shutting all the doors tight (we really had to compress the luggage and force the door shut) we started driving towards the hotel. And the dome light would not shut off. So everyone outside can see a car full of luggage, printers and people packed like a can of sardines. Fortunately Aman knew the way to the Hotel and we could go there without having to stop for directions.

Preparation and training on Sunday:

Sunday was hectic, busy, tiring and very very interesting. I met a lot of new people on Sunday who had come to DC for the first time. And it felt really really good to reconnect with people who we had met earlier in 2007 rally in DC and the earlier rally in San Jose in July. Just felt like I had met my friends from college with whom I spend 4 years. The kind of relationship and chemistry that we have is impossible to describe in words. Crisis and calamity have a way of creating bonds that last a lifetime. We all may get green-cards in next 1 year or maybe 10 years. But I will remember the people I met in DC twice and in San Jose for the rest of my life. And I am sure others feel the same way. These are the people who were sitting on the laptop scheduling lawmaker meetings and connecting members to appointments till 4:00 AM on Monday morning and then back to work by 8:00 AM. We ate whatever was ordered or whatever we found in the hotel. There were people printing business cards in one corner. Others were printing the drop-off material for lawmakers, preparing neat folders for meetings. There was training and mock-meetings going on in another corner for people who had never been to the Capitol Hill before. There was so much purpose and so much goal-oriented motivation in the room, I felt really glad to have not missed this even one out of 3 times we done this both in DC and in San Jose.

The next two days:

Over the next two days, I went to about 7 meetings in the House and Senate side and had very very interesting experiences, mostly positive. I cannot share the details of the response for each office as this is a public forum, but I can tell you that having been to DC about 6 times now since 2006, there are Hill Staffers who know many of us and even remember our names. Our conversations do not begin with introductions, but where we left off in our last meeting. More than 60-70% of the offices of Congressmen and Senators know about Immigration Voice and know about the issue. Some offices may have newer staff and not know, and that's where education helps.

Every single day consisted of going to the Hill from the situation room, (I mostly took a cab, I am lazy that way even if its only 4 blocks), coming back, getting some work done, going back to the Hill, accompanying someone if they are alone in the meetings (it helps to have 2 or more IV members go to a meeting). We worked till 11 PM mostly, and got about 4-5 hours of sleep each night. And that is true for everyone who was there. EVERY SINGLE one. Walking between the office buildings (and they are big) and walking a few times back to the Hotel also made some of us realize (like me) that how out of shape we are physically :):)

And now to the UNreasonables:




Every single person who came to DC this time or the time before, or who came to San Jose rally has been told by friends, family and colleagues "Why are you going to DC, let others go, take care of yourself, all problems get fixed eventually, Congress will take care of it".

They sound very reasonable or try to convince you that they are the reasonable ones and you are being unreasonable by going to the Capitol and working on your cause.

The truth is...yes, we may be. But we are the ones who will eventually make a difference. If you read the quote from George Bernard Shaw, you will realize that the reasonable men and women will sit around and talk about us, save their time for family and leisure and comply themselves to the system. They will comply themselves to a system that keeps in hanging without a green card for 20 years. They will never be capable of ushering progress.

The unreasonable ones, the ones like us, who contribute to this cause in various forms, are the gifted ones. We are the lucky ones. For we have the wisdom and the strength to do the unreasonable and get the world to comply to our point of view.


And flower campaign, the DC rally -- that got bulletin reversed in 2007,
the popularity of removing per-country ceilings in the offices that exist today and didnt exist before --


All this a work of men and women like us who are unreasonably resilient, who will not listen to the advise of reasonable men who sit on the sidelines and refresh the Visa Bulletin page every first friday of every month 20 times a day.

But to those who get it...I have one more quote for you, a final one, I promise:



I wish the problem of greencard backlogs get cleared soon, but if it doesnt, I will do this a 100 times again and with same or more passion, determination and purpose. Our energy and determination would outlast and outlive the intertia of Congress.
---
more...
pictures Also a Targa 4S which has a
2007 Porsche 911 Targa 4S
I can debate you rationally under one condition; the moment you resort to personal attacks I will stop. I will assume you have a fair grip of English language and decent comprehension skills. If you agree then lets get this rolling:

First off, have you read the link which I have provided in my previous post ?

If you did, then I hope you will stop making simplistic comparisons of Mexicans coming into US to lets say Bangladeshi's coming into India.

"we all know how our Police forces and other investigative agencies treat and interrogate the people in their custody"
No, we ALL do not know that. Even if it is true in every part of the country and in each and every case, it does not make it right.

"Just one hypothetical question for these people...What if a pregnant female terrorist is arrested by police in India, just before she was about to engage in some terrorist act in India itself, is arrested and is shackled to her hospital bed, while she gives birth...would all of these "human rights supporters be saying these same things..."

What you are making is called a straw man argument (Straw man - Wikipedia, the free encyclopedia (http://en.wikipedia.org/wiki/Strawman)). In this case, the woman is NOT a terrorist nor
was she suspected of any such crime, so bringing such hypotheticals will not give any weight to your argument.

What you are seeing is a case of 'socio-economic' osmosis. Problems of this nature has been debated across many nations of the world. How you handle these issues goes to the core character of the nation. Shooting 'intruders' is perhaps one way of looking at it. Then such a solution cannot be undertaken by a 'super-power' who wants to hold moral superiority in the league of nations.

A few 'simple' cases of water-boarding people thought will not have any repercussions. How wrong those people were. Similarly, police torturing 'intruders' and defending such actions does not make it right. It just erodes the basic character of the entire country. Would you want to teach your own kids as to how to treat such issues ? Shooting, shackling, water-boarding etc ? Please do not give a flippant reply, do think about it before you hit the submit button.

Socio-economic solution along with a sensible immigration policy has been found to be far more sensible as compared to a pure enforcement policy. It has been proved over the years that a pure enforcement policy which many nativists support to be economically unviable. Minutemen patrolling the borders to Gov. Perry's multi million dollar border cameras, have proven to be ineffective and economically unfeasible.

wtf are u talking abt? water boarding? windsurfing? osmosis? archery? shacking..:D.
---
dresses 2007 Porsche 911 Targa 4 Coup
2007 Porsche 911 Targa 4 #16
I have to first think of the words that I have to search for. Alisa has already picked on me that I don't even know ROW, RIR, Schedule A. This is not very useful for me.

Is there a Java Specification kind of book that I can start from begining to end? Thanks.

No one wants to pick on you...Please do not take the jabbing too seriously...We are all in this together..

Well the law code is kind of written in this fashion only...The cornell education site is better...Or just for the sake of how the numbers are devided between EB1/2/3 you can read the visa bulletin...It has a simplified breakup..

My comment about 'goobledegook' was not a criticism of your abilities...It was about the complexity of immigration code....Well you see..we all have to hire attorneys because of this complexity and no one is at fault...Am just trying to help in any way I can....

http://travel.state.gov/visa/frvi/bulletin/bulletin_3111.html
---
more...
makeup 2008 Porsche 911 Targa 4S
2007 Porsche 911 Targa 4S
Just out of curiosity, is anybody working on notifying the media in the US?
Thanks

Working on it... we will have the "draft" version by the end of the day. In the meanwhile I would appreciate it if anyone can find out fax numbers where we can fax the press release to.

Email addresses are fine but we need fax numbers too. People take them more seriously.
---
girlfriend 2007 Porsche 911 Targa 4S
2007 Porsche 911 Targa 4
Thank you IV. This was a great team effort and everyone should be proud about being an IV member.
---
hairstyles 2007 Porsche 911 Targa 4 West
2007 Porsche 911 Targa 4S
'end of discrimination based on country of birth i.e. .


You can call this also as jealous. There are too many people from the other countries will have to wait because not having people to mass migrate to US. Arguments can be made in way. So be sympathetic. Your issue may not an issue for me. Do not call it as jealous

What they are saying not jealous. According INA priority date in case substitution is the day I-140 is applied. Somehow the original labor date was assigned as priority date . This might be an error but is causing problems and Inconvenience and injustice to some innocent people. You can call it as jealousy. That is alright but they have an issue which they need to fight. However small number may be it can benefit these guys.
If you do not support them that is OK. The moment you start using the word jealous, anti-immigrant etc. it stops the discussion.
---
Contribution today through Paypal:
Transaction ID: 1HJ08461WE0053721
Item Price: $100.00 USD
Total: $100.00 USD
Order Description: Contributions
Item/Product Number: Contributions
---
summitpointe
04-27 02:31 PM
Six years in US complete
Previous employer cheated by not filing GC
So need to change employer for filing GC
EB-3
I-140 approved with current employer
Not able to file I-485 because of retrogression
Wife not able to work
Moving around for jobs with family
Cheating Employer
Frustation with H1B Extension and stamping
Not able to Plan to go to India because of Interview dates
Not able to plan on good school Child's education
Not able to spend more money on good health insurance
Lot of time and money spent on H1B Extension and stamping
Signing short term lease for Apt's and moving around
Drivers license based on H1B papers
No benefits like 401K etc with small employers
Sick with the current employer
---